Isotherm insulators for pallets and containers to avoid sudden changes in temperature.
Description of isotherm insulators
Isotherm insulators keep your products safe from temperature changes and mantain your products at a suitable temperature without the need of special containers. They are resistant to compression, and due to their thinness the capacity inside the containers can be at its maximum.
Many products are sensitive to temperature changes during transportation and export, including products such as wine, cheese, chocolate, water, pharmaceuticals, electronics, chemicals, etc. Sercalia has isothermal insulators for 20′ and 40′ containers and pallet covers.
Pallet covers are available in a single use or in a reusable format. Their application can be, for example, isolation of individual pallets in the case of maritime groupage container or air freight, and they are frequently used both in summer and in winter to avoid sudden changes in temperature.
The manufacture of the isotherm covers is tailored to your needs.
Applications of isotherm insulators
These are some of the products with which isotherm insulators are currently used due to their sensitivity to temperature changes during transport and export:
Insulating covers for fruit
Insulating covers for wines
Insulating sleeves for chemical products
Insulating covers for paintings
Insulating sleeves for food
Insulating sleeves for export
Insulating sleeves for air transport
Insulating sleeves for maritime transport
Specifications
ALUMINUM BY SIDE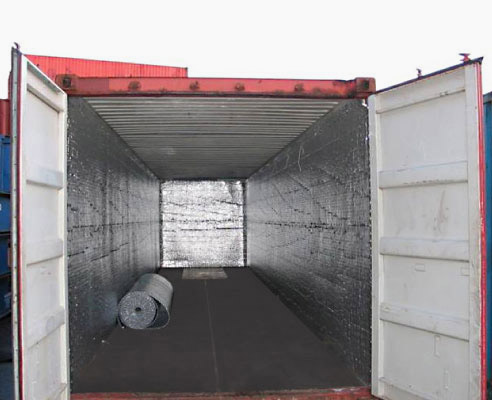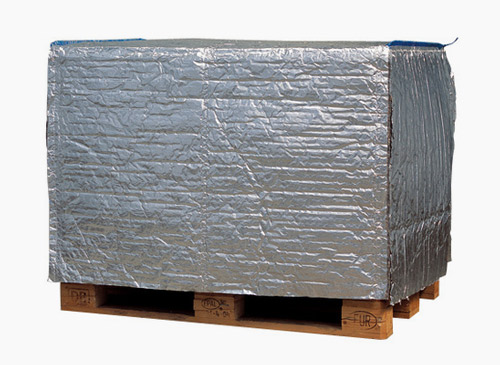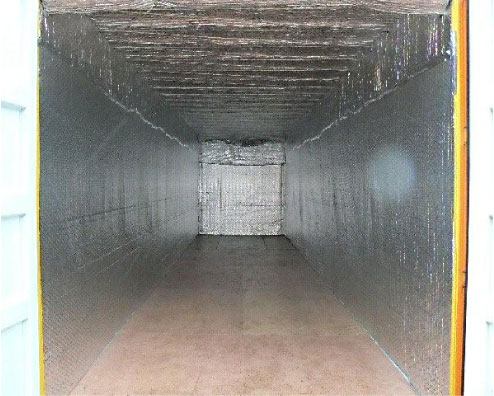 Supplies
1- INSULATING CONTAINER LOGITERM: Flexible insulator in the form of a roll that is used to wrap and isothermally insulate your goods.
2- CONTAINER LINER COVERLINER: Insulation bags manufactured in different sizes for containers during transport. It incorporates an easy installation system using ropes.
3.- COVERS: Tailor made covers, suitable for all types of merchandise. They keep the temperature stable during transport.
Isotherm insulators for containers are supplied according to the packaging specifications abovementioned. If you want to consult other measures, contact us here.