The ethylene absorbent pad allows to extend the shelf life of fresh fruits, vegetables, plants and flowers. This product is easy to handle, complies with European health regulations and has an excellent appearance. Very economical, it will help you to keep your fresh products for longer.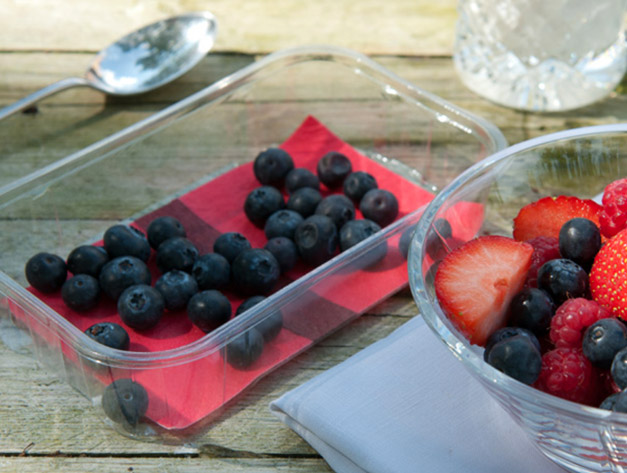 Description of the ethylene absorber pad
Thanks to these ethylene absorbent pads you can preserve fruit, vegetables and fresh flowers for a longer period of time during the post harvest period and during the storage and transport of goods. With these absorbent pads, the ethylene gas, which is the hormone responsible for ripening fruits, vegetables and fresh flowers, is eliminated. The absorption of ethylene also allows fruits and vegetables to keep water, vitamins, sugars as well as their color, smell and taste for a longer time. This product gives excellent results with red fruits and also soft cheeses.
The ethylene absorber should be placed in the base of the box, drawer or tray where the vegetables, fruits and fresh flowers are stored and transported. The pads are made with a food grade material authorized according to European standards.
The main advantages of these ethylene absorber are:
Reduces the maturation speed of fruits, vegetables and fresh flowers
Extends the shelf life of your fresh products
Keeps the organoleptic properties of fruits and vegetables for longer
Prevents odors due to excessive ripening of the products.
Increased food safety
Better compliance with product conservation regulations
Applications
The absorbent ethylene pad has the following applications, among others:
Agri-food industry
Horticulture (drying of plants, flowers and seeds)
Catering companies
Restoration
Distributors of fresh fruits, vegetables, plants and flowers
Storage of fresh vegetables and flowers
Specifications
The main technical specifications of the ethylene absorbent pad are:
Absorbs ethylene, the hormone responsible for ripening fruits, vegetables and fresh flowers
Food grade material according to the European regulations
Pad structure of three layers for a better technology
Dimensions: Width 100 mm ± 3% and length 220 mm ± 3% (although they can be customized depending on the quantities)
Nominal weight of each individual pad: 19 g
Supplies
The ethylene absorbent pad is supplied in units. Contact us to request a quote for this product.