The multi-use USB temperature and moisture data logger TempU03 is mainly used to monitor the temperature and humidity (RH) of food, medicine, chemical products and other products during storage and transportation
Description of the multi-use USB temperature and moisture data logger TempU03
The multi-use USB temperature and moisture data logger TempU03 is mainly used to monitor the temperature and humidity (RH) of food, medicine, chemical products and other products during storage and transportation. It is widely used in all kind of warehousing and cold chain logistics, such as reefer containers, refrigerated trucks, refrigerated distribution boxes, cold storage laboratory, etc. Compact, light and economical to use. After the recording is completed, inserting it into the USB port of PC or computer, it will automatically generate reports without any driver.
This are some of the advantages the TempU03 will offer to your company:
Multi-use
Very affordable price
Reduction of costs derived from damage and loss of products during shipping and storage
Protection of the quality and integrity of the products
Greater respect for the guidelines on temperature and moisture during storage and transport of products
Guarantee of compliance with health and safety regulations
Identification of responsibilities during storage and transport
Identification of possible qualitative problems of the products before delivery to the end user
Reduction of claims during the guarantee period
Demonstration of the critical points during the storage and transport phase
Applications
Here you will find some of the main applications of this multi-use USB temperature and moisture data logger TempU03:
Biomedical and pharmaceutical products
Biomedical equipment
Chemical substances
Photographic accessories
Perishable food
Sensitive electronic components
Agricultural machinery
Wood products
Refrigerated installations
Medical supplies
Cattle
Others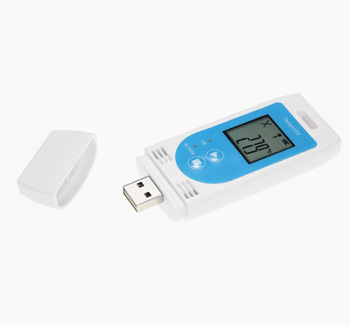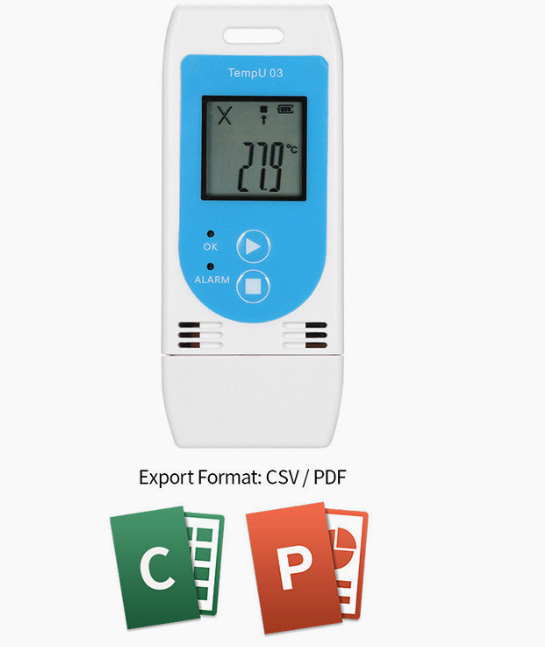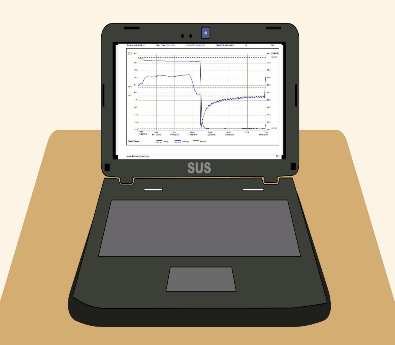 Specifications
The technical specifications of the multi-use USB temperature and moisture data logger TempU03 are:
Temperature Scale: ºC or ºF
Accuracy: ±3% RH; ±0.5 ºC(-20 ºC +40 ºC), ±1.0 ºC (other)
Operating Range: Humidity 0% to 100% RH, Temp -30 ºC to 60 ºC
Resolution: 0.1% RH; 0.1 ºC / ºF
Memory Capacity: 32,000
Recording Options: Push-To-Start or Start Delay
Interval: Programmable (10s to 18h) [Default: 10 min]
Start Delay: Programmable (0 to 254 mins) [Default: 30 min]
Alarm Delay: Programmable (0 to 960 mins) [Default: 10 min]
Alarm Range: Programmable high or low alarm limit for each channel [Default: <2 ºC or >8 ºC, <40% RH or >80% RH]
Shelf Life / Battery: Typically 1 Year; CR2032 3.0V Lithium Battery (Depending on sampling rate and environment)
Report Generation: Simultaneously generate PDF report and CSV file
Communication Interface: USB 2.0
Time Zone: UTC +0:00 (Default)
Dimension: 89mm x 36mm x 16mm
Product Weight: 25g
Supplies
The multi-use USB temperature and moisture data logger TempU03  is supplied in units.
Don't hesitate contacting us to purchase or ask us for more information about this temperature and humidity (RH) data logger.